Passing through Union Square daily on my morning walk to work, I tend to encounter tourists trying to plan out their day on those free maps handed out by hotels or kiosks. With most of downtown San Francisco squeezed into 4 square miles, the popular destinations are much closer than most people realize.
I've created a . . .
May 06, 2014
After countless production delays of thePebble watch, mine finally arrived a week ago. I have been intrigued by the idea of wearable computing devices for quite some time, whether it be watches, glasses, or the human body itself, as seen in research at my alma mater.
As computers continue to evolve and become more pervasive in our . . .
February 16, 2013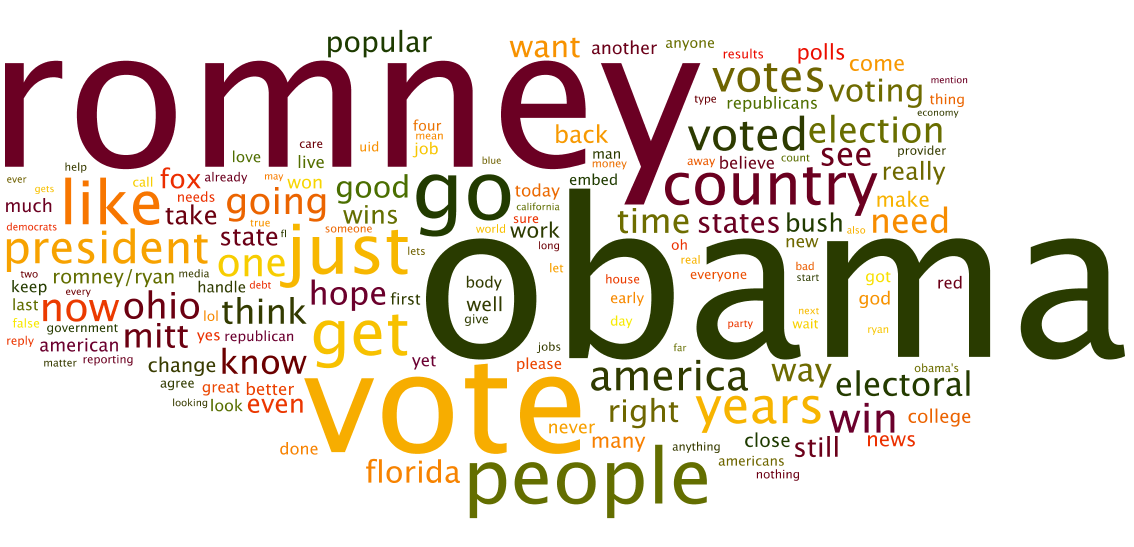 Above is a word cloud using data I collected from Livefyre's LiveChat widget on Fox News Live during the presidential election last night. I found it interesting that 'Barack' was not a commonly mentioned word, perhaps because people don't know how to spell Obama's first name. You'll also notice that swing . . .
November 07, 2012
While there were many improvements in iOS6, I do not find the new search page in the App Store to be one of them. After you enter a query, you now are presented with results one app at a time, rather than a scrollable list as in the past. I find this to be less efficient in finding a particular result, especially if there's a specific app . . .
September 27, 2012
Cover image credit: http://flickr.com/photos/matthewdeutsch/13923980809/